Joyce's Paintings
This tab is reserved for Joyce's paintings and other personal works of art created by Arriba's team members. If you would enjoy having some insight about Arriba's people, this section should help.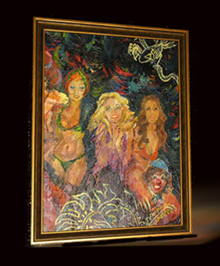 Brazil Carnival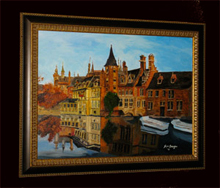 Bruges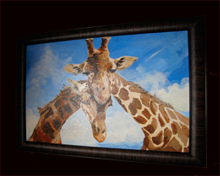 Giraffes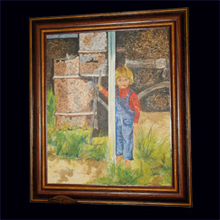 Little Boy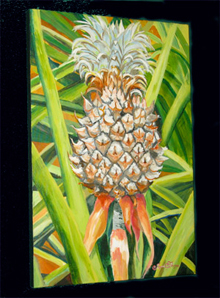 Pineapple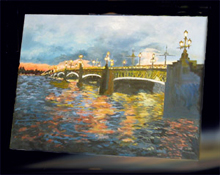 Neva Bridge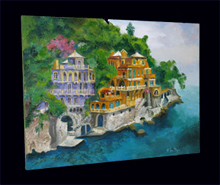 Portofino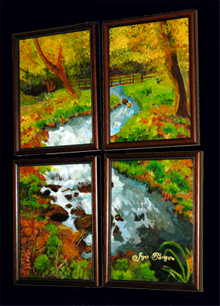 Window Pane
Arriba Green Note - Creating Green Communications
"...water soluble oils..."
Joyce Berger's (Arriba's CEO), paintings are all created using water-soluble oils. She avoids turpentine and all caustic solvents that could emit harmful fumes into our water stream or air. These paintings are an example of how Arriba's executives try to 'live' sustainability at home.